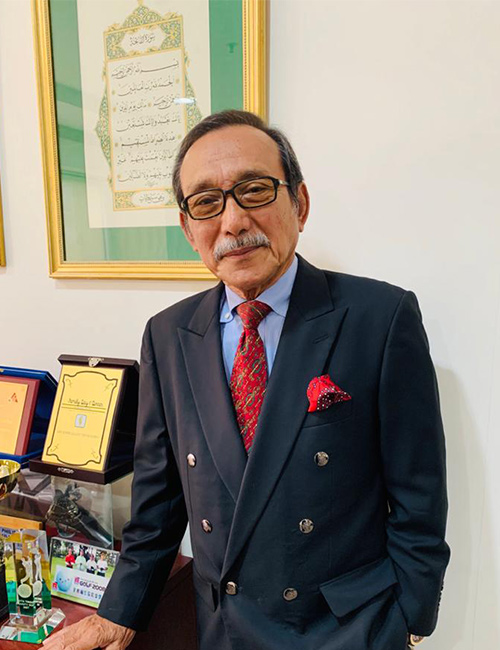 Dato' Mohd Salleh bin Yeop Abdul Rahman
Managing Director
Dato' Mohd Salleh holds a Bachelor's Degree in Economics (Hons.) majoring in Analytical Economics from the University of Malaya.
After joining the Central Bank of Malaysia upon his graduation and serving for 3 years, he then fortified his career in banking at Bank Bumiputera Malaysia Berhad (BBMB) for the next 16 years. It is during these years with BBMB in which he had served in various capacities, that made him the financial maverick that he is today. These include:
Senior Economist in the Bank's Research & Planning Department
Special Executive Assistant to the Chairman
The Bank's first New York office branch manager
Deputy General Manager of the Bank's International Banking Division
Director and Chief Executive Officer of Bumiputera Merchant Bankers Berhad (BBMB's Merchant Bank subsidiary)
General Manager of the Bank's Corporate Banking Division
Dato' Mohd Salleh then expanded his wings in the financial world by joining SJ Securities, a prominent local stock broking firm as their Chief Executive Officer in 1990. After 3 years of service, he then had a short stint with Granite Industries Berhad, a company listed on the Kuala Lumpur Stock Exchange as the Managing Director.
He then joined Tunas Selatan Construction Sdn Bhd (formerly known as Tunas Selatan Consortium Sdn Bhd) as the Managing Director in 1995 and has been leading the company's endeavours henceforth.
Dato' Mohd Salleh is also a director of the Joint Venture Company with Sime Darby Property Bhd, Sime Darby Property Selatan Sdn Bhd as well as the concessionaire companies of Sime Darby Property Selatan Satu Sdn Bhd (CA1), Sime Darby Property Selatan Dua Sdn Bhd (CA2), Sime Darby Property Selatan Tiga Sdn Bhd (CA3) and Sime Darby Property Selatan Empat Sdn Bhd (CA4).